This store requires javascript to be enabled for some features to work correctly.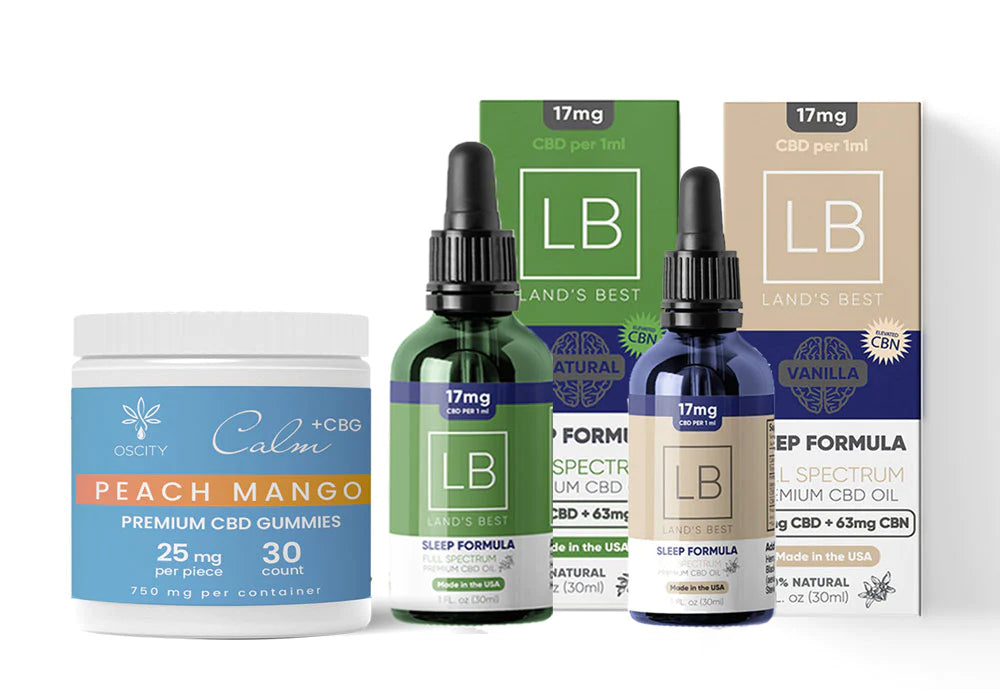 Premium Calm Package
Stressors and anxiety producers come up all the time throughout our days. This package is the one you want if you want those to take a backseat and allow you to go about your day. With our industry-leading Sleep Formula and its elevated levels of CBN, and our Calm CBD gummies, you will be rested, stress-free, and ready to conquer that to-do list!
Premium Calm Package
In this package you will receive:
One jar of our Peach Mango Calm Gummy - a delicious mouth watering gummy loaded with calming goodness. We use a full spectrum CBD oil and elevate a key minor cannabinoid called CBG(Cannabigerol) which has tremendous calming and focusing effects on our bodies. Delicious and super effect 
You will also receive:
One tincture of our (Brain) Sleep Formula 
This incredible product is geared toward increasing your bodies ability to sleep and wake up restored like never before. This is due to our Full Spectrum CBD oil and our unique process to elevate a key minor cannabinoid CBN(Cannabinol) which has a tremendous sedative property. You will love it!