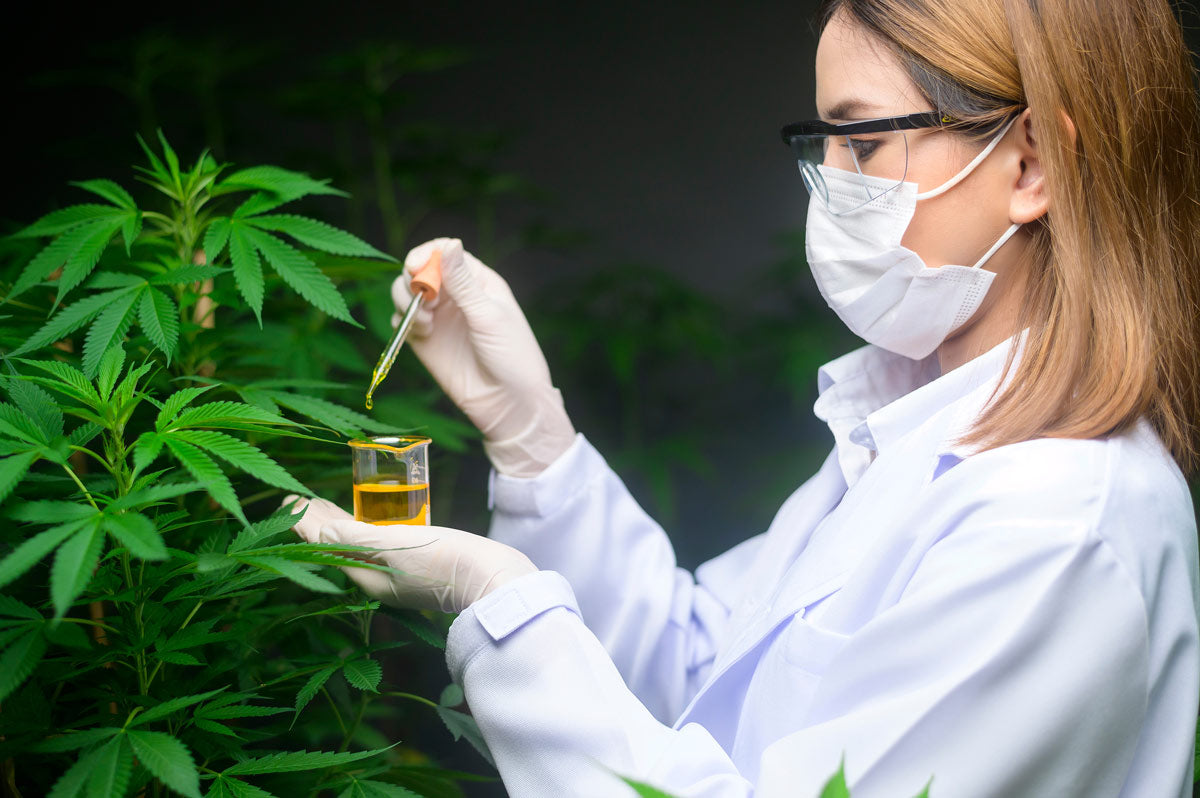 CBD products are typically divided into three categories based on the ingredients, such as other cannabinoids and terpenes that they contain. Everyone will want something slightly different.
What are Isolates, Broad-Spectrum, or Full-Spectrum Products
CBD products are typically divided into three categories based on the ingredients, such as other cannabinoids and terpenes that they contain. Everyone will want something slightly different.

Isolates contain only CBD, and they are frequently found in powder form. A CBD oil that is an isolate would just contain the CBD and the carrier oil. Full-spectrum CBD is the opposite, including the various natural cannabinoids and terpenes that occur naturally in the plant. One important note is that full-spectrum products can contain trace amounts of THC. If it is a hemp product, it will need to be 0.3 percent THC or less. Broad-spectrum CBD is a middle ground, with all the terpenes and cannabinoids but no THC.

Land's Best Hemp Extract and CBD Oils are Full Spectrum.

The Tasty Organic Gummies are Broad-Spectrum and THC-free.

How to Choose
A different option may be right for everyone, but most people tend to opt for oils that are broad-spectrum or full-spectrum. This is because the presence of other cannabinoids and terpenes leads to the entourage effect, which refers to the way that the effects of cannabinoids are increased when they occur together. In other words, if you choose a product with CBD and CBN, the effects that you notice will be more than the separate effects of the CBD and CBN combined. In the case of full-spectrum products, even the low amounts of THC can encourage the entourage effect.
Remember that full-spectrum CBD oils will contain 0.3 percent THC or less and be hemp-derived, if they are universally legal. Cannabis-based CBD oil exists, as well, but its legality is more complicated as it lines up with that of marijuana, making it very patchwork. By contrast, hemp-derived CBD oil is always legal, at least in the United States.
The main consideration for choosing between broad-spectrum and full-spectrum is whether you want the trace amounts of THC. For most people, the less than 0.3 percent concentration legally allowed is not enough to notice psychoactive effects. As such, many people choose full-spectrum to take advantage of the entourage effect.
Please Note
If you need to pass drug tests regularly, you should stay safe by only choosing THC-free products, which will typically be broad-spectrum or isolates. In this case we would suggest you try our Tasty Organic Gummies that are THC-free.

Safety When Choosing the Oil or Extract
Part of taking CBD oil and hemp extract is ensuring that you choose a safe product. There are a few things to look for to ensure that this is the case.
Lab Testing
Always choose products that have been lab-tested by an independent, third-party
laboratory. This testing will confirm the potency and make sure that your chosen product does not contain any contaminants or harmful ingredients. Some industry leaders complete internal testing and then supplement this with independent testing, adding yet another layer of protection to the products.
The best companies will not only state that a third-party lab tests all of their products but also make the results easily accessible. Some top companies even have QR codes on their products that you can scan to access the Certificates of Analysis.
Organic, American-Grown Hemp
Ideally, you should choose a company that uses organic hemp grown in the United States. This will let you take advantage of the strict regulations for growing in the United States and help reduce the risk of consuming chemicals or pesticides.
Other Ingredients
If you have dietary restrictions, such as a gluten allergy or being a vegetarian, you may also want to double-check the ingredient list. This is especially true for gummies, which may contain gelatin that is a pork byproduct, making it unsuitable for those who keep kosher or halal as well as vegetarians. Land's Best does not use gelatin.
When in Doubt, Consider Land's Best
Instead of worrying about finding a reputable company that sells CBD oils and hemp extracts, consider buying from Land's Best. Land's Best conducts internal testing before sending products to a third-party lab for additional testing. Land's Best also puts QR codes with the Certificates of Analysis on its products.
The hemp used by Land's Best is all grown in the United States by family-owned farms, and the ingredients are all-natural and organic. The gummies from Land's Best are vegan, and both the gummies and CBD oils for sale come in a range of flavors.