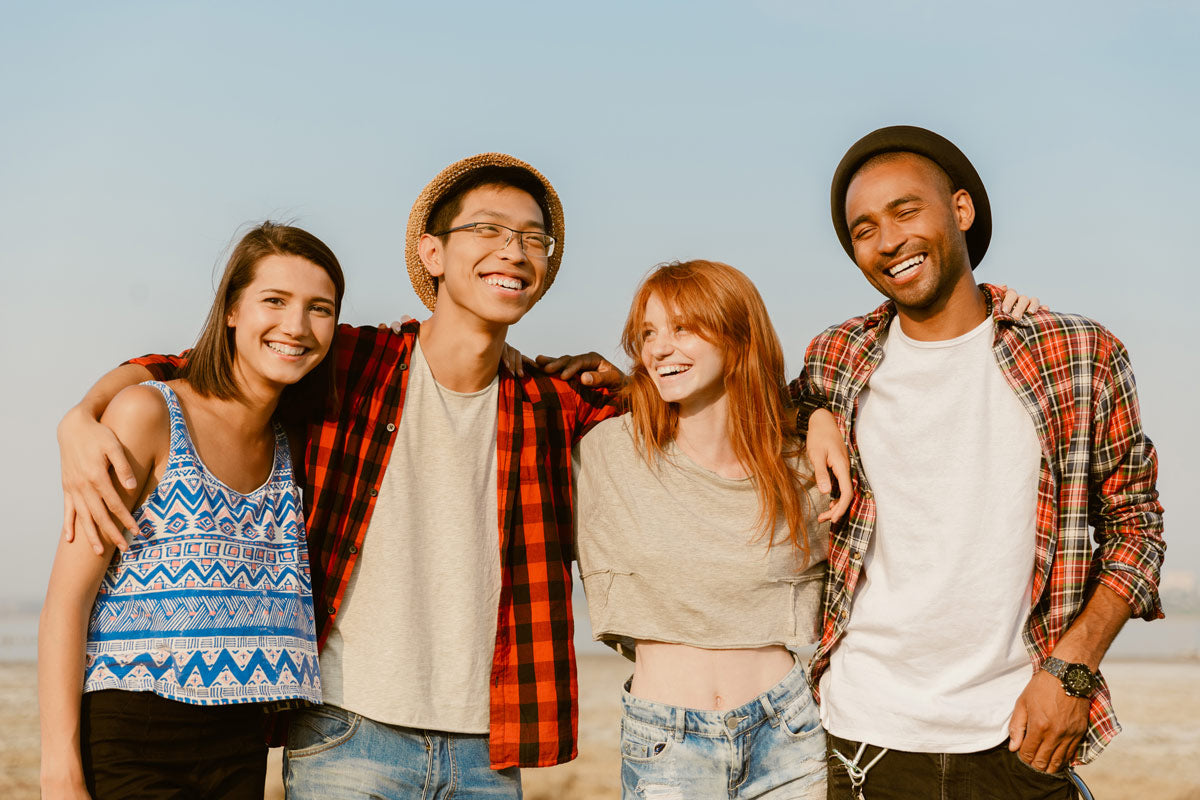 12 Product Differentiators
As you take a closer look at Land's Best, you will notice even more key product
differentiators than those already mentioned.
Key Features of Land's Best Products
As you take a closer look at Land's Best, you will notice even more key product
differentiators than those already mentioned.

1. The Ingredients

All of the ingredients that make up Land's Best products come from the land. They are all-natural and organic, as well as vegan. This gives you confidence that there are no harsh chemicals or pesticides in the products.

The fact that the products are vegan is particularly important for vegans, vegetarians, and anyone who tries to avoid pork and pork byproducts for religious or dietary reasons. After all, most CBD products contain gelatin made from pork or beef byproducts. By contrast, every single product from Land's Best, including the gummies, is vegan and lacks those animal byproducts.
2. The Farms
As mentioned earlier, every part of the process of producing Land's Best products
occurs in the United States, from the seed to the shelf. Not only are the plants grown in the United States, but they are grown on family-owned farms. This promotes small businesses while also improving quality and attention to detail. Family-owned farms are free from corporate interests that would cut corners to fatten their purses, giving you more reasons to trust the ingredients.
Land's Best never underestimates the importance of the farming practices on the
finished product, which is why the company has invested in agricultural ecosystems. This involves working with the best geneticists and nutrient systems in addition to family-owned local farms.
3. The Formulations
It is common for CBD companies to create similar formulas to each other or even
outright copy them, potentially changing one tiny thing, if anything at all.On the other hand / However, Land's Best takes the time to develop proprietary formulations that are one-of-a-kind. This is just one of the examples of the brand's attention to detail and drive to deliver quality products. You will not find the formulations used in other products, as they are proprietary. Additionally, each product has its own unique formulation, helping the product line appeal to a range of needs.
4. Advanced Carrier Oil Method
Part of those unique formulations is the use of an advanced carrier oil method for
delivering the CBD. This method is unique to Land's Best and helps you get the most from your CBD via the advanced oil blend.

The advanced oil blend from Land's Best contains superior carrier oil ingredients with antioxidants like thymoquinone and oleic acid to help protect against autoimmune degradation. The carrier oil blend delivers benefits to the brain, heart, and immune system, thanks to a formula that is designed to maximize your health and wellness.
We use advanced oil blend are cold-pressed avocado, cold-pressed black seed oil, and extra virgin olive oil, all of which create a dense lipid profile. This combination helps promote the full absorption and assimilation of the terpenes and cannabinoids in the products. The carrier base was developed to optimize bioavailability, as the dense lipids more efficiently bring the cannabinoids to your endocannabinoid system, with the goal of bringing your body to homeostasis.
The advanced oil blend also has a hint of sweetness thanks to all-natural low-glycemic monk fruit, which is a mild sweetener.
5. CBN Content
When discussing cannabinoids, most people and companies talk about CBD and THC, but there are more than a hundred others that occur naturally in cannabis and hemp. CBN is among the most prevalent, although it occurs in lesser concentrations than CBD and THC. Some companies are starting to include extremely low quantities of CBN in their products, but not at the levels found in
Land's Best products.
Land's Best products have industry-leading CBN levels. They were also the first to market and in the world to have these high levels. This provides unique opportunities for customers, as the inclusion of CBN lets you take advantage of the entourage effect without consuming THC and having to worry about psychoactive effects.
6. Small-Batch Manufacturing
It is common for facilities to produce products in large batches as a way to boost efficiency and productivity. However, this makes it very hard to ensure quality control. In order to ensure the best possible product, Land's Best relies on small-batch manufacturing processes to deliver quality crafting.
Essentially, the smaller batches allow for an increase in quality control and attention to detail throughout the manufacturing process. This results in higher-quality products for customers and reliable ratings from independent lab testing.
7. Double the Testing
Most hemp oil is only tested once, either by a third party or an inside testing facility. In this case, third-party testing has an obvious advantage over inside testing because it is unbiased and independent. Even so, inside testing can provide valuable information as well as provide consumers with an extra dose of confidence.
Because of the benefits of each, Land's Best uses both self-regulated inside testing and third-party lab testing. This gives the company two opportunities to confirm that its products are free from harmful ingredients and contain the specified amounts of cannabinoids. It also helps Land's Best with quality control and making subtle changes to formulations when necessary since inside testing
can deliver results more quickly than independent testing. Furthermore, the fact that the inside testing is self-regulated dramatically minimizes the risk of bias or interference.
This double testing should provide consumers with peace of mind regarding the products, especially since it is completely voluntary on the part of Land's Best and the company does not increase costs to pay for the extra testing.
8. Product Packaging & QR Codes
Even the product packaging at Land's Best sets it apart from the competition. The packaging is visually unique as well as soft to the touch. It is eye-catching and soothing at the same time. You will find a QR code on each of the Land's Best products. These QR codes make it a matter of seconds to get the COAs for the relevant product or to visit the website. This lets consumers confirm the quality and ingredients of their chosen product in seconds, without having to type in a full product name or find a batch number on the packaging. Essentially, it enhances confidence in less time.
9. Products, Not Medical Claims
Some competitors make medical claims, which are not yet founded nor approved by the FDA. Land's Best makes none of these claims. Instead, the company focuses on providing high-quality CBD products that you can use in the way that you want to get your desired effects. Land's Best helps you answer the question, "Do CBD oils work?" by ensuring you have the best CBD gummies and oils.
10. Low Calories with Healthy Fats
Many of Land's Best's customers are health-conscious. Whether that is the case for you, you can still take advantage of the CBD and CBN products without any guilt or worries. The formulas are low-calorie, with just eight calories per serving. Additionally, they contain 0.5 grams of healthy fats. These are a great way to jumpstart your digestive system. In fact, the healthy fats help provide a great whole food that contains antioxidants, which supports clean eating and healthy diets.
11. Designed for Everyone

The products at Land's Best are designed for everyone, with a specific focus on those people who labor selflessly every day of the year to support their friends and family. These hard-working people range from young to old, and the products should appeal to all ages.
12. Innovation
As part of the drive to deliver quality products, Land's Best prides itself on staying on the cutting edge of the hemp industry. The company is always innovating to figure out how to create better products or better meet the needs of customers.
13. Love
We put it into everything we do.